It may happen that in a critical situation you realize that you have left your USB flash drive at home and it's not possible to access the devices contents. Or let's imagine that you need to use a USB scanner but the closest one is located miles away. What should you do in this case? Is there any solution? Find the answers below.
Access remote USB devices over Ethernet with dedicated software
USB over Ethernet is a handy software application capable of redirecting USB devices across any network and to any environment. In simple words, you just push a button on a computer to which a USB device is physically attached, and the peripheral becomes available for connections from remote computers. The software requires no complex configuration or additional hardware or cables. All you need to do is install USB Network Gate on both the computer to which a USB device is connected directly (let's call it a "server") and the one from which you want to access the device remotely (let it be a "client').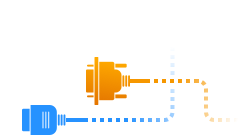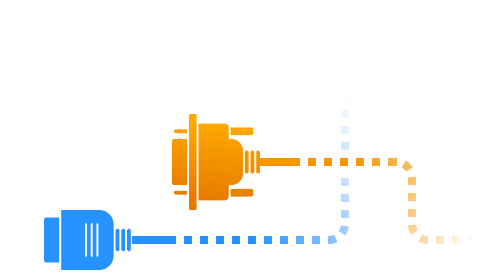 Related Articles
This is how it works:
On the server machine:



Start USB Network Gate;


Head to the "Local USB devices" tab;


In the list of devices, find the one you need and hit "Share".

Note: If you want to enable authorization or encryption for your connection, you can click the Settings icon next to the "Share" button.

On the client computer:



Start USB Network Gate;


Go to the "Remote USB devices" tab;


Locate the required peripheral in the list of available devices and click "Connect".
Now, the device will appear in the remote system like it was a local peripheral. And if the connection to the remote device is lost or broken (e.g., due to network issues), the app will attempt to restore the connection automatically.
Note: If you choose the "Connect once" option, the software will not try to restore your connection in case it's broken.
You are also able to protect your device in RDP session with new USB device isolation feature. The option may be performed in session isolation or with the user ID.