Remote Desktop Protocol (RDP) is widely employed by users who need to implement secure and encrypted data transfer between devices, computers, and virtual network servers. It was developed by Microsoft, building on the ITU-T.120 protocol and is specifically designed to be used with a wide variety of LAN protocols and configurations. Tasks such as adding a GUI to another computer's desktop are easily accomplished with RDP.
Some of the important functions of the protocol are to initialize and negotiate remote connections and to perform data transfer between server and client machines. Multipoint transmission is supported with up to 64,000 individual data channels.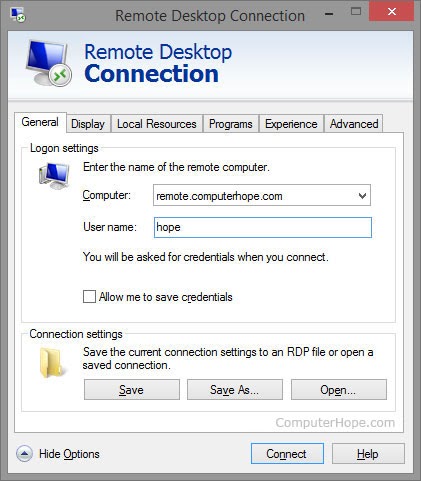 Services supported by Remote Desktop include:
Running desktop applications remotely on client machines through the RDP connection;


Encrypting data generated from a user's keyboard or mouse;


Sharing the contents of the clipboard between local clients and remote servers;


RDP functionality using the Windows 2008 R2 and SP1 service pack using Remote Desktop Services (RDS);


Redirection of files as well as audio, printer, and port data transmission.

USB over Ethernet
14-day free trial
The Remote Desktop Protocol supports non-Windows implementations and can be run on Unix and Linux machines with the "rdesktop" command.
Many features were added to the 2011 version of RDP 6.0. Some of them include support for redirecting Windows Media Player files, the ability to run multiple monitors, Aero glass remote access, and Windows Presentation Foundation (WPF) applications.
How do I open a Remote Desktop connection?
The first step to establishing an RDP connection is to click the Windows' Start button. Then type the words "remote desktop" and click on the Remote Desktop connection. The connection widows will be displayed in which you enter the address of the computer you will be connecting to as well as the user name that will be used. Choose the Show Options button at the bottom of the window to configure advanced connection parameters.
Note: When connecting to a school computer or one at work, an RDP connection needs to have been established by a network administrator. You will need to provide the correct user name and computer address to use the connection.