Among other options, USB through Ethernet offers you an opportunity to link up with a shared device from the server side, i. e. in the reversed direction. So here's what you'll need to do if you want to create a reverse (a.k.a. callback) connection:
Step 1: Run USB Network Gate, and go to the Share local USB devices tab.
Step 2: Click your device's name to highlight it and then click on the Share button on the menu above: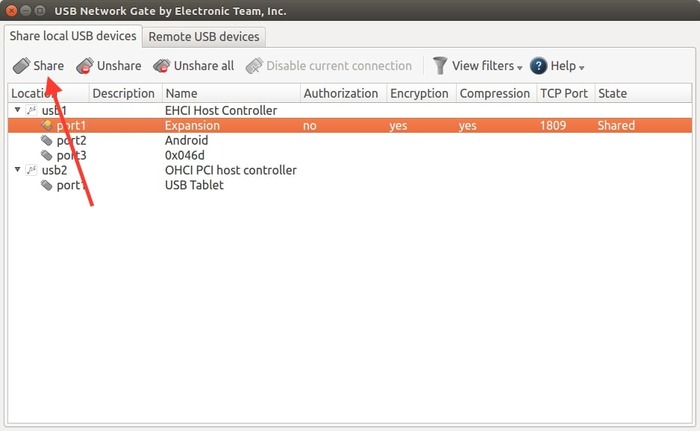 Step 3: After that, you'll see a new tab called Share USB device. On the Network options section of this tab, there is a Reversed host field. That's where you'll have to enter an IP of the remote host.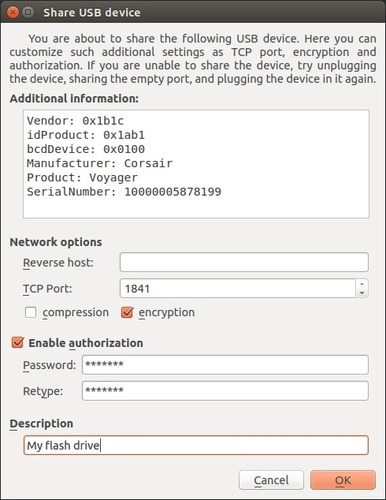 Also, you can tick the encryption box to secure your data, but factor in that it will lead to a noticeable decrease in the connection speed.
By enabling the compression option, you can increase communication speed to a certain extent, although this method isn't not going to fly for some types of USB devices.
Use the Enable authorization section to limit access to your device. From there on, anyone trying to access your device will have to enter the exact same password you've typed into this section.
The Description field can be used to give your device a custom name for easier identification.
Step 4: Once you've set all the options to a nicety, click the OK button in the bottom-right corner.