Here are two simple steps that will help you to establish a remote connection to a USB device shared by USB over Ethernet software:
Step 1: On the Remote USB devices tab, you'll see the dynamically updated list of shared remote devices. Find the device that you need to access in this list.
Step 2: Click the Connect button next to said device's name: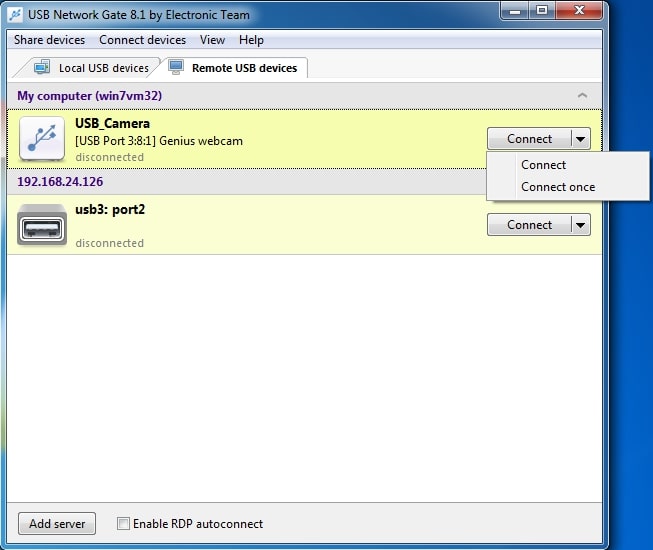 Note: As shown on the screenshot above, under the Connect button there is a small drop-down menu with two options:
Connect: if you want USB Network Gate to automatically restore your connection to the shared device if the link is down for any reason (except for those instances when the connection was terminated by the server side, or you've entered an incorrect password).
Connect once: if you don't want USB Network Gate attempting to restore your connection in any event.