This manual dedicated to the installation of a USB over Ethernet app for Windows.
Step 1: First up, download the most current version of USB over Ethernet software.
Step 2: Once the download is complete, double-click the file's name (usb_network_gate.exe) to invoke the installation tab. Then click Next.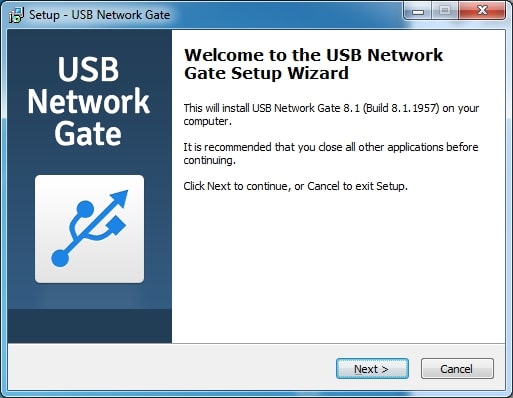 Step 3: Take your time to go over the License Agreement. As long as you're totally fine with all its terms and conditions, select the I accept the agreement radio button and click Next.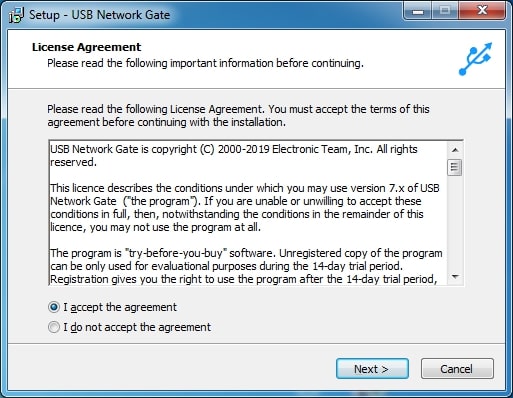 Step 4: Now, you'll need to choose where you want your USB Network Gate installed. Click Browse to specify the destination folder, or just type in the whole path to it. Then click Next.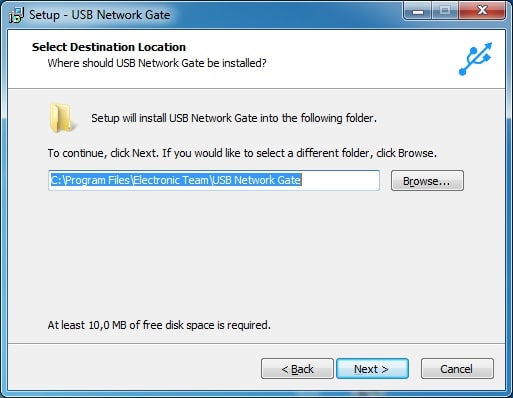 Step 5: Tick the relevant boxes to indicate which parts of USB Network Gate you'd like to install and click Next.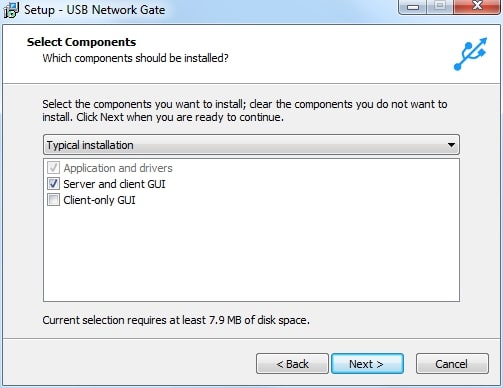 Step 6: By default, the shortcuts for the application will end up in the new folder of the start menu(Electronic Team\ USB Network Gate). If you want them elsewhere, now's the time to change that. Click Next to proceed with the installation.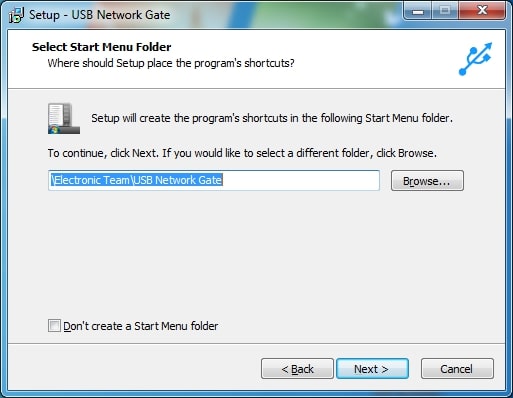 Step 7: Untick the Create a desktop icon box if you don't need a desktop icon, then click Next once more.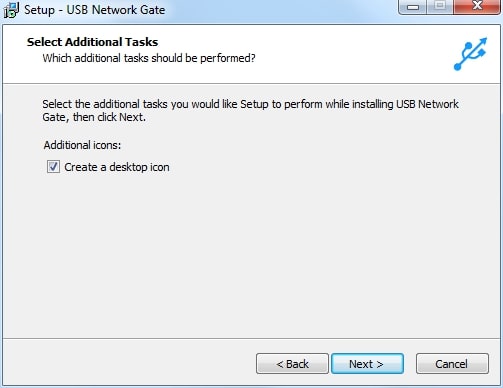 Step 8: Here you can check if all the parameters are set to your liking. If they are, click Install to continue.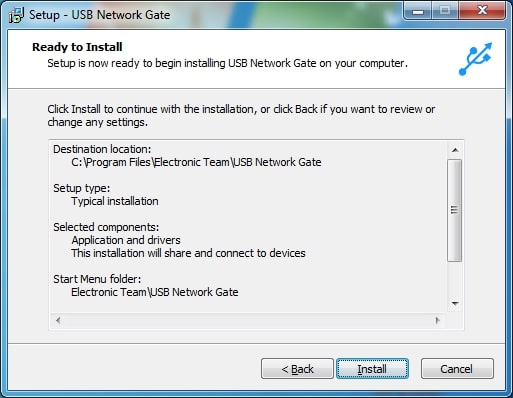 Step 9: Wait until the installation is complete. If you want to start using it right away, make sure that the Launch USB Network Gate now box is ticked before you click Finish.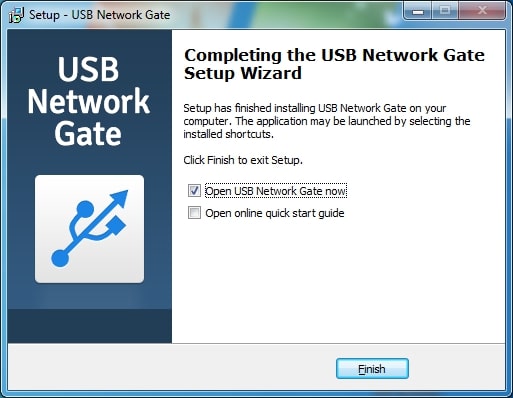 Step 10: Whenever you need to use your USB Network Gate, go to the Start menu → Programs and click on the application's shortcut. Alternatively, you can double-click on the desktop icon, if you've chosen to create it on Step 7.

USB over Ethernet
14-day free trial