In the business world, it is a common practice to share data among individuals or teams. In some cases, this data is stored on media that requires access to a USB device. Sometimes the actual device can be shared, but this requires a lot of work to connect and disconnect the device to all users' computers. Due to the number of machines or their locations, this can be very inefficient or impossible.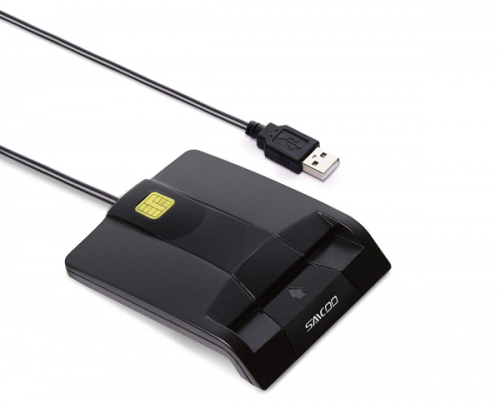 A better solution is to find a way to share a smart card reader or another type of peripheral using USB over Ethernet technology. By using the network to share USB devices, you eliminate the need for cabling and physically moving the equipment within range of users' machines. Both software and hardware products will allow you to share a smart card reader over Ethernet. We are going to take a look at a few of them so you can see which one works in your particular situation.
Sharing a smart card reader with USB sharing software
USB over Ethernet Connector is a software solution that enables you to share any kind of USB device over an IP-based network. The application, which is also known as USB Network Gate, enables a computer's USB ports to be shared over a network. This lets you share any attached peripheral such as a smart card reader over Ethernet connections.